Innovation, agility, teamwork, collaboration – does it sound familiar? For us, at Hapag-Lloyd Knowledge Center, it does.
Our main objective is to put our company to the next level of Digital Excellence. We are part of a leading global liner shipping company hence joined forces of Headquarter and Knowledge Center makes us more agile, dynamic and analytically driven organization.
With this in mind, we will keep the ultimate promise to our customers – to be number one for quality.
Welcome to the Knowledge Center – Welcome to Hapag-Lloyd.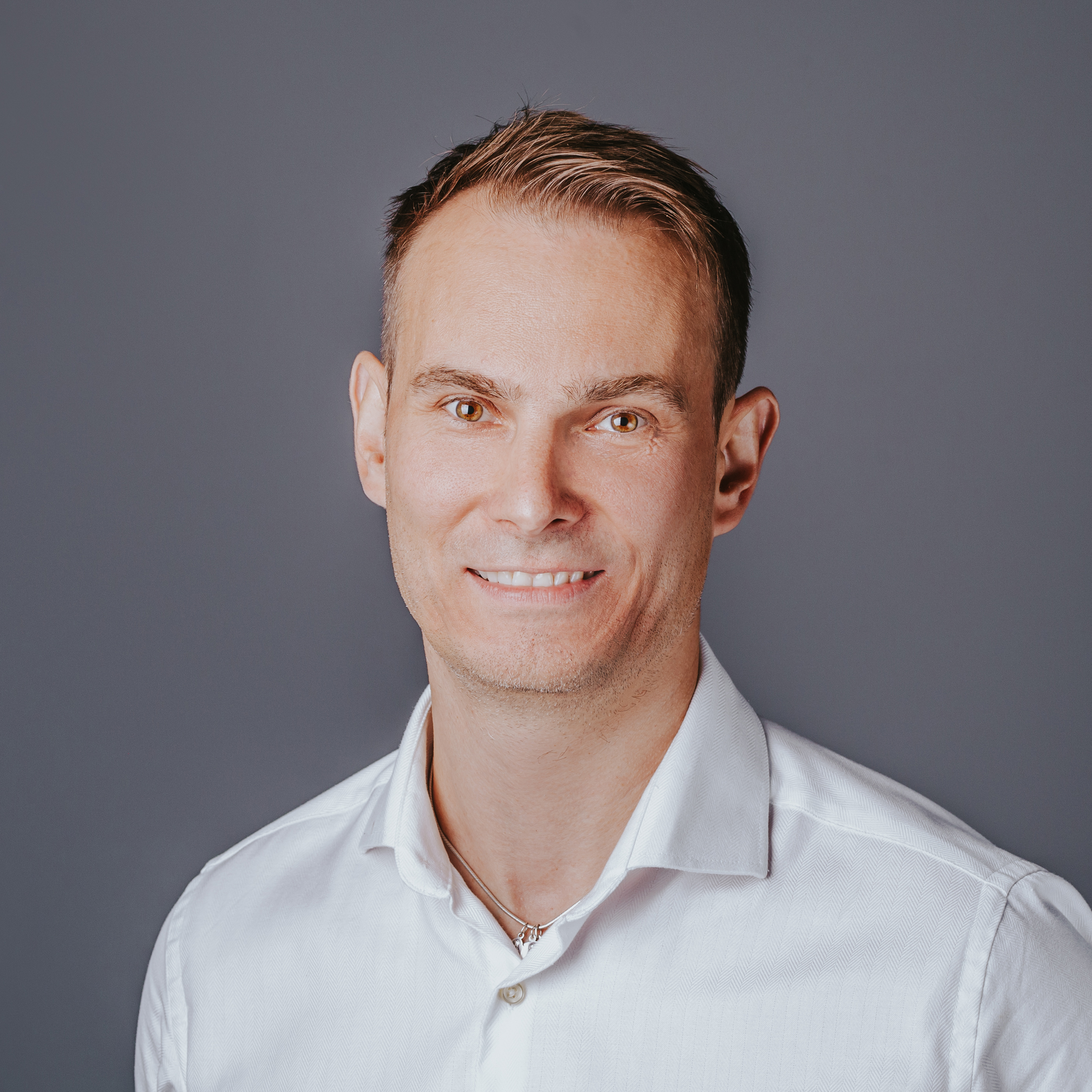 Adam Sikorski
Knowledge Center Site Lead
One of the goals of Hapag-Lloyd's strategy, is to become more agile in the way we work and to create an environment in which we can make faster, more informed and innovative decisions. And this is why Hapag-Lloyd launched its very first Knowledge Center, located in Tricity, Poland, centralizing selected IT, Dangerous Goods and Accounting functions from around the world.
At the Knowledge Center, you will be working side by side with experts in a modern office space – innovating and developing state-of-the-art technology solutions that will enable us to connect the world across the oceans even faster in the future.
Join the team at Hapag-Lloyd's "in-house startup" and help us navigate the future!
Our main Services/Knowledge Center Departments:
Information Technology Department
IT Knowledge Center in Gdansk shall strengthen the digital and innovation capabilities of Hapag-Lloyd in close cooperation with Corporate IT in company's headquarter in Hamburg. Together, our teams are not only faster and more powerful – they are also more agile. Knowledge Center in Gdansk will enable the further accelerated growth, especially in the area of developing innovative digital solutions, agility and business centricity.
We are in the process of taking responsibility for a wide range of digital products and services including a. o. software development for web and mobile platforms, Robotic Process Automation, Artificial Intelligence, advanced Data Management Solutions for Analytics, several cloud-based services and such frameworks as Identity and Access Management.
We offer our experts a unique opportunity to participate in a strategic, game-changing digital initiative having impact not only on Hapag-Lloyd but potentially also on the whole shipping industry. Our mission is to support and guide the shipping industry down the path to digitization.

About Us
Welcome to Hapag-Lloyd, a leading global logistics company. We are an international team of specialists working across the globe believing that together we can change the maritime industry. You might not know us yet, but as the fifth largest container liner shipping company in the world, we are here to make sure that the flow of goods never stops. This year we are expanding even more and have opened up a new Knowledge Center in Gdan´ sk, Poland.
Strategy and Goals
At the Knowledge Center, you will be working side by side with about 200 experts in a modern office space – innovating and developing state-of-the-art technology solutions that will enable us to connect the world across the oceans even faster in the future. Join the team at Hapag-Lloyd's "in-house startup" and help us navigate the future!
The overall strategic goal of our Knowledge Center will help us to grow further Hapag-Lloyd's innovation and development capacities in close cooperation with the Corporate IT department in Hamburg. Our team shall enhance further growth, with a special focus on innovative digital solutions, agility and customer centricity. At the same time we will contribute to the core goals of our Strategy 2023 and create competitive advantage by developing digital products and providing innovative customer solutions.
Ireneusz Zalewski - Senior Director IT Products
Irek has been working in IT for more than 20 years and from the very beginning he was focused on development of highly effective organizations delivering complex products and services for globally operating companies. Solutions like that require profound industry know-how combined with technological expertise in order to meet highest requirements in terms of customer value, quality and reliability. He had the opportunity to work with innovators, experts and digital transformers from around the globe. Irek was responsible for successful implementation of several large-scale projects and services focusing on digital transformation and innovation in global organizations.
In his spare time, he enjoys travel, culture and spending time with his family.
Irek holds Doctor's degree in Strategic Corporate Management from the University of Innsbruck and the Master's degree in Economics from the University of Gdansk.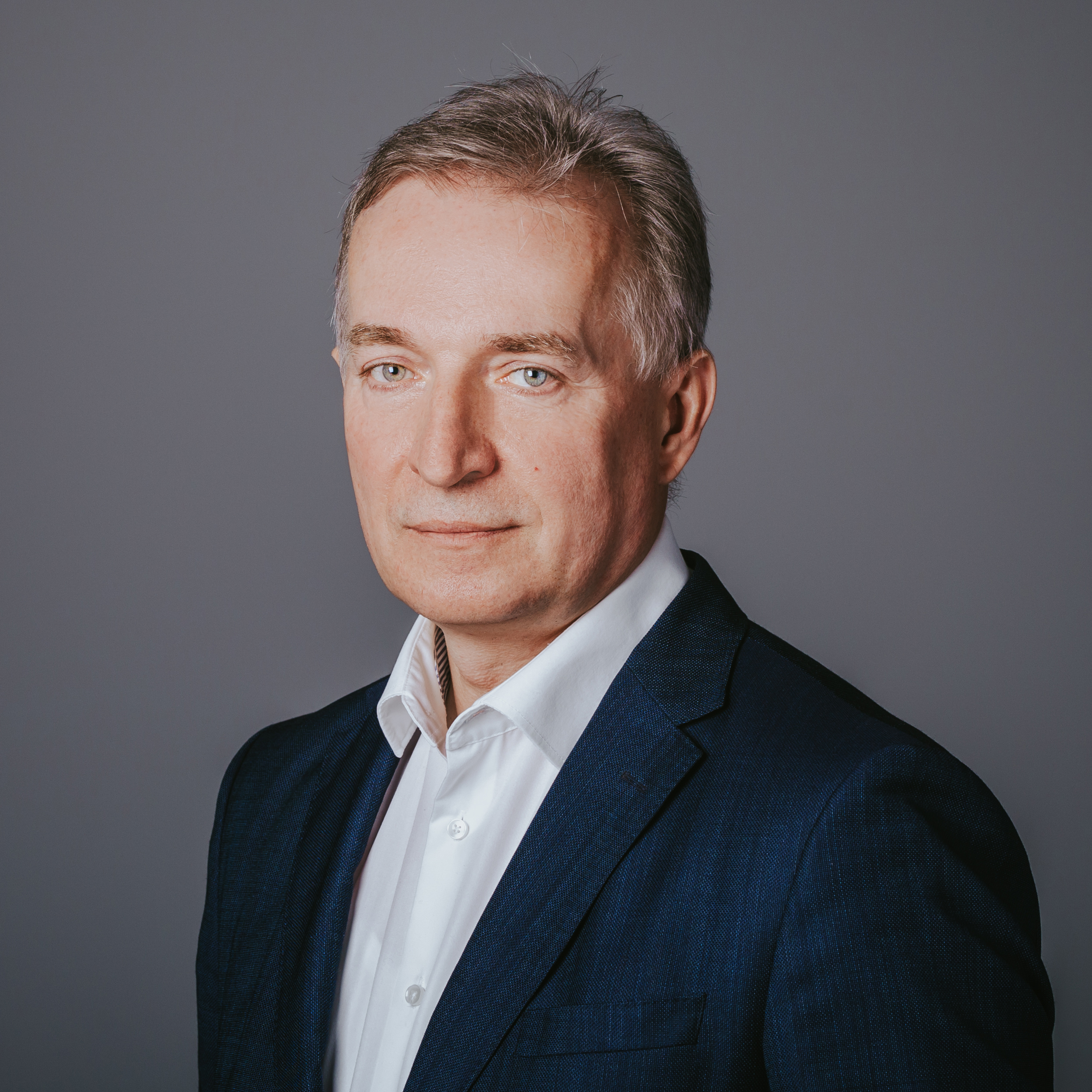 Ireneusz Zalewski
Senior Director IT Products
RPA CoE (Robotic Process Automation Centre of Excellence)
The RPA CoE has been set up in Gdańsk Knowledge Centre to serve as the central point for Hapag-Lloyd's world-wide activities enabling more efficient container transportation through RPA. Our contribution plays an important part in the overall company's strategy, further moving the needle on the "best quality" promise made to our customers. In doing so, we have a real pleasure of working across the entire organization, from Operations to Finance and Human Resources, helping out in Chile as well as in China.
What is important to stress out is the fact that the CoE has its own initiative in the lookout for automation ideas and is end-to-end responsible for delivery of those as well as subsequent operations. To enable that we are internally a 20-people strong team not only delivering robots for the company, but also empowering other units within Hapag-Lloyd to do their own, local automations.
Mateusz Linda – Director Robotic Process Automation
Mateusz is an experienced manager linking IT and business worlds with more than 10 years in the industry. Led digital transformation activities for a variety of industries, including information technology, publishing, manufacturing and supply chain management. Having worked with companies from 6 continents, feels best in a fast-moving, challenging international environment. Has a strong IT background mixed with heavy customer and bottom line orientation, while being unafraid of questioning the status quo.
Besides work, proud husband and father of two kids. Keen on sports – especially playing tennis and running. In addition, he lectures at post-graduate studies at Gdańsk University of Technology.
Education-wise Mateusz holds a MEng in Informatics from Gdańsk University of Technology and an MBA from Rotterdam School of Management.

Mateusz Linda
Director Robotic Process Automation
IAM (Identity and Access Management)
The Identity & Access Management team is responsible for providing necessary access rights to all users working in the Hapag-Lloyd environment – in due time but no more than needed. Since the middle of 2019 the team has been taking over corresponding services redndered previously by different external providers and internal teams, to be handed over to the new dedicated unit at the Knowledge Center in Gdansk. The focus of our young team is on automation, agility and customer centricity, with the overarching goal to integrate all Hapag-Lloyd's systems into a standard platform and to provide all necessary workflows covering the complete user lifecycle.
Josep Cardona – Director Identity and Access Management
Josep has more than 20 years of experience working in the IT departments of different companies. He began his career in IT as a system administrator in the financial industry, changed to consultancy as a database expert, managed projects for different customers and before starting at Hapag-Lloyd he worked again as an IT quality manager in the financial industry. He has been working since 2016 at Hapag-Lloyd in the IT Operations Management and conducting several outsourcing projects.
Private Josep likes to spend the time cooking, meeting friends and family and traveling around the world.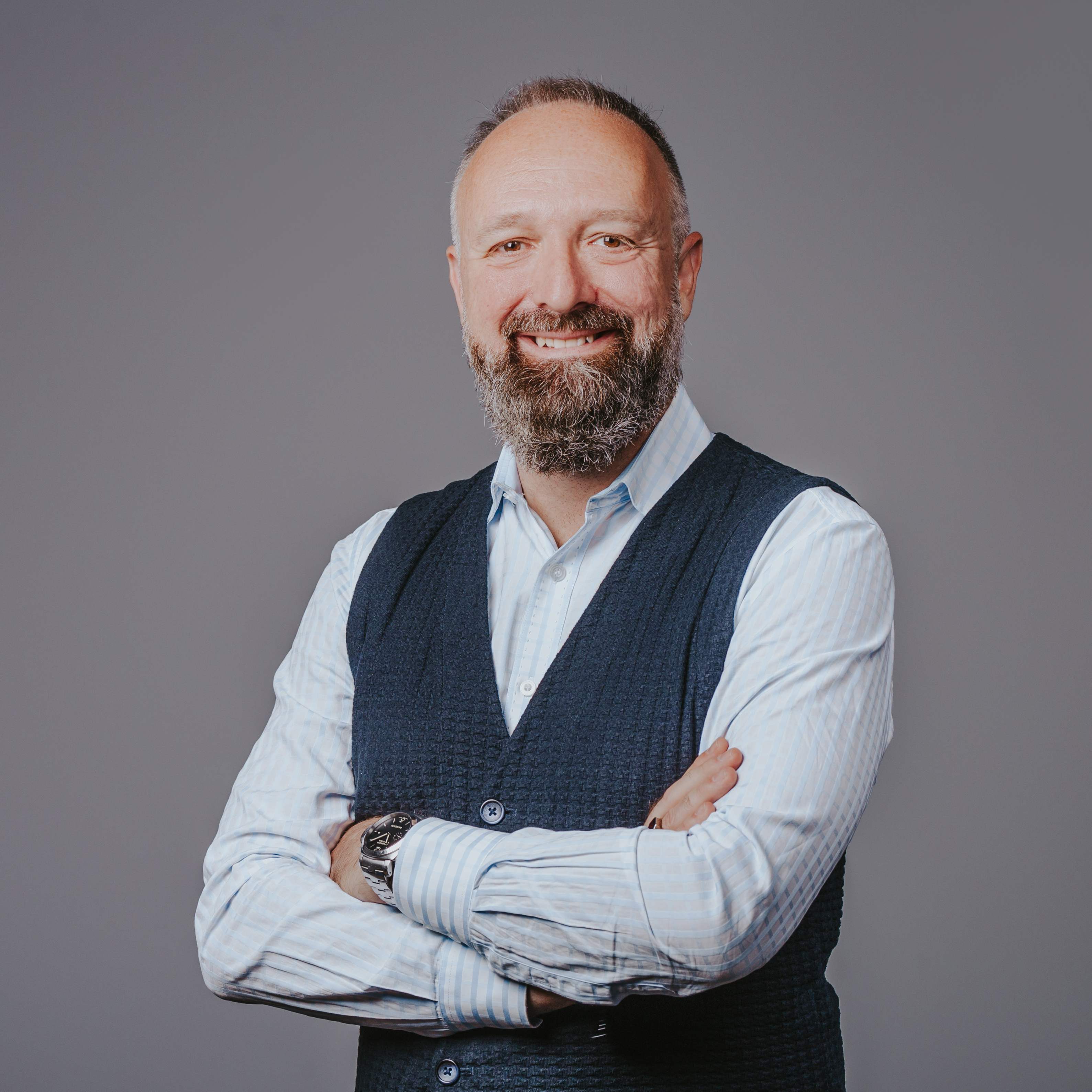 Josep Cardona
Director Identity and Access Management
Digital Carrier Customs
In Digital Carrier Customs department, we facilitate information flow between our customers, ports, and customs authorities in more than 100 countries worldwide. For business users and operations, we provide a Customs module, which is a part of in-house build core IT-system used in Hapag-Lloyd. We also do the data mappings and transformations to provide seamless handling import/export manifests, which enable information to authorities about cargo leaving and entering the country. Fast and accurate communication is crucial to deliver shipments smoothly and without any delays.
The world today is complex, dynamic, and with a high degree of volatility. It affects many areas of our living; it also has an impact on the shipping industry and topics related with customs. To foster digital transformation, our software engineers are building from scratch a new version of Customs Handling module, in an agile and product-centric approach. We strive to create a flexible Product-as-a-Service application that can easily adjust to fast-changing legal requirements, each country authorities' needs, and at the same time meet high customers' expectations
Dawid Wacławski – Director Digital Carrier Customs
IT is Dawid's hobby since the beginning of '90 when as a teenager fascinated with iconic 8-bit computer games. He was also making his first steps in programming. Soon his passion turned out to be his career destiny. He started professional work in software development during his Computer Science studies, and the journey continues until now.
Over time, he took the role of manager for various IT teams. Having a developer and tech-lead background, he does understand the engineering point of view when talking with business partners. On the other hand, he has a great interest in combining business with the IT world and focusing on customer needs. Completing Executive MBA gave him even broader perspective about how to turn IT into a competitive advantage of a company. Working with people, he is focused on both: the objectives itself and how the results are delivered.
Privately, mountain hiking and bicycle riding are among his interests. After work, he likes to do simple yoga exercises and spend time with his family.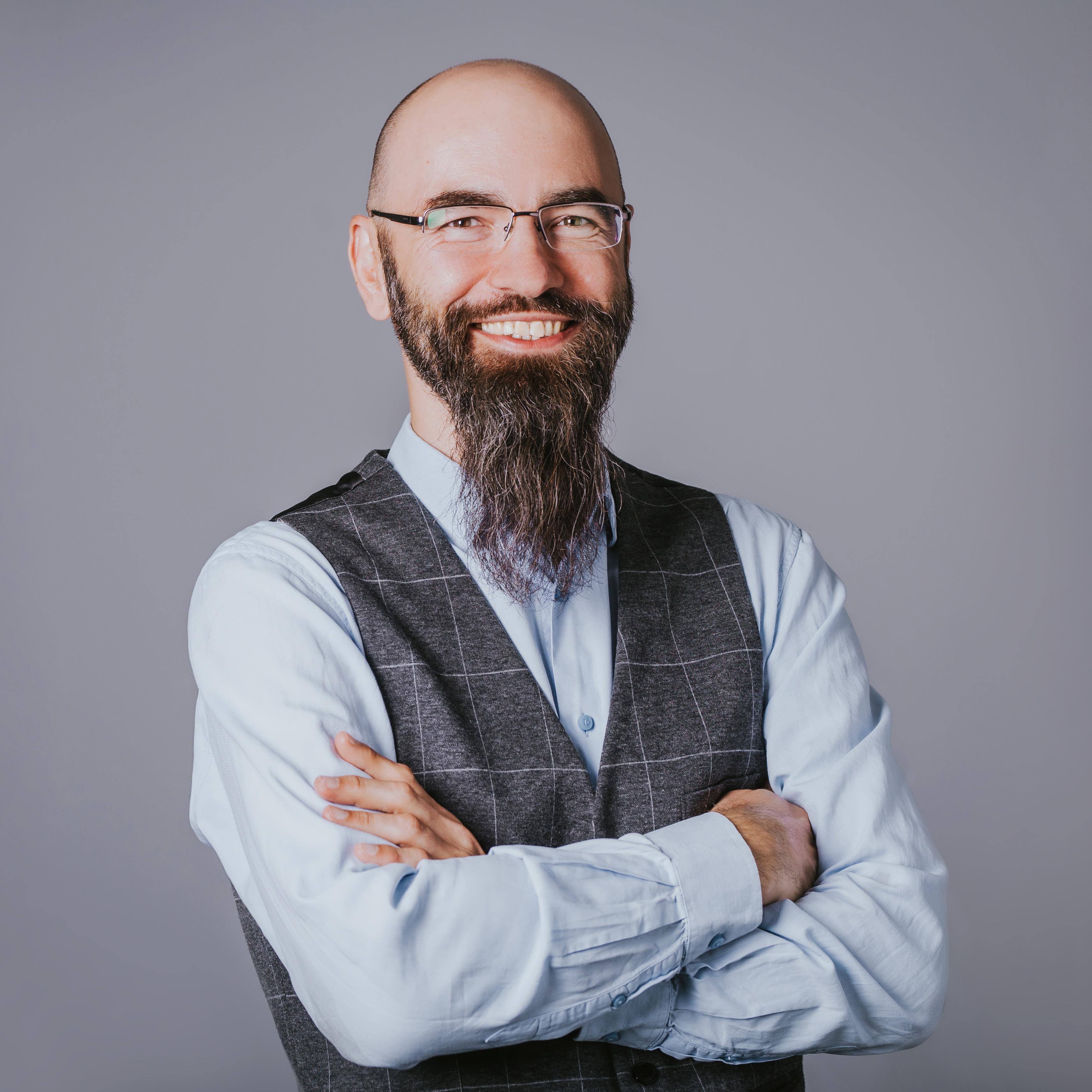 Dawid Wacławski
Director Digital Carrier Customs
SCI (Supply Chain Integration)
The Supply Chain Integration Team provides a single response point for our customers and partners regarding all connectivity questions along the transport chain. We support the digital integration of customers and partners by providing them with multiple options for electronic data exchanges – either via classic connections (EDIFACT, ANSI) or via state of the art APIs. We are currently compiling an extensive API portfolio to create consistently reliable connections with our partners' systems to provide them with the data they need for their business to run smoothly. On the other end, we integrate and transform the data received from our customers and partners to promote digitalization within Hapag-Lloyd and the entire shipping industry.
Rico Philipp - Director Supply Chain Integration
Rico has always been focused on building innovative, customer-oriented solutions. After starting his career, he quickly recognized that his desire to create new offers on a wide scale could not be satisfied in his role as a software developer. Therefore, he took over responsibility as a project manager/owner to build larger software components with the help of a team.
Leading a team also gave him the opportunity to help others develop themselves further and take on more responsibilities. By having a clear vision, a broad perspective and using agile practices in his work, he has been able to reach his goals and continuously foster the capabilities of his team.
In his free time, he enjoys martial arts, spending time with his family and friends and thinking about ways to do standard activities in an entirely different way. Rico holds a diploma in Computer Science and Psychology from the University of Saarbrücken.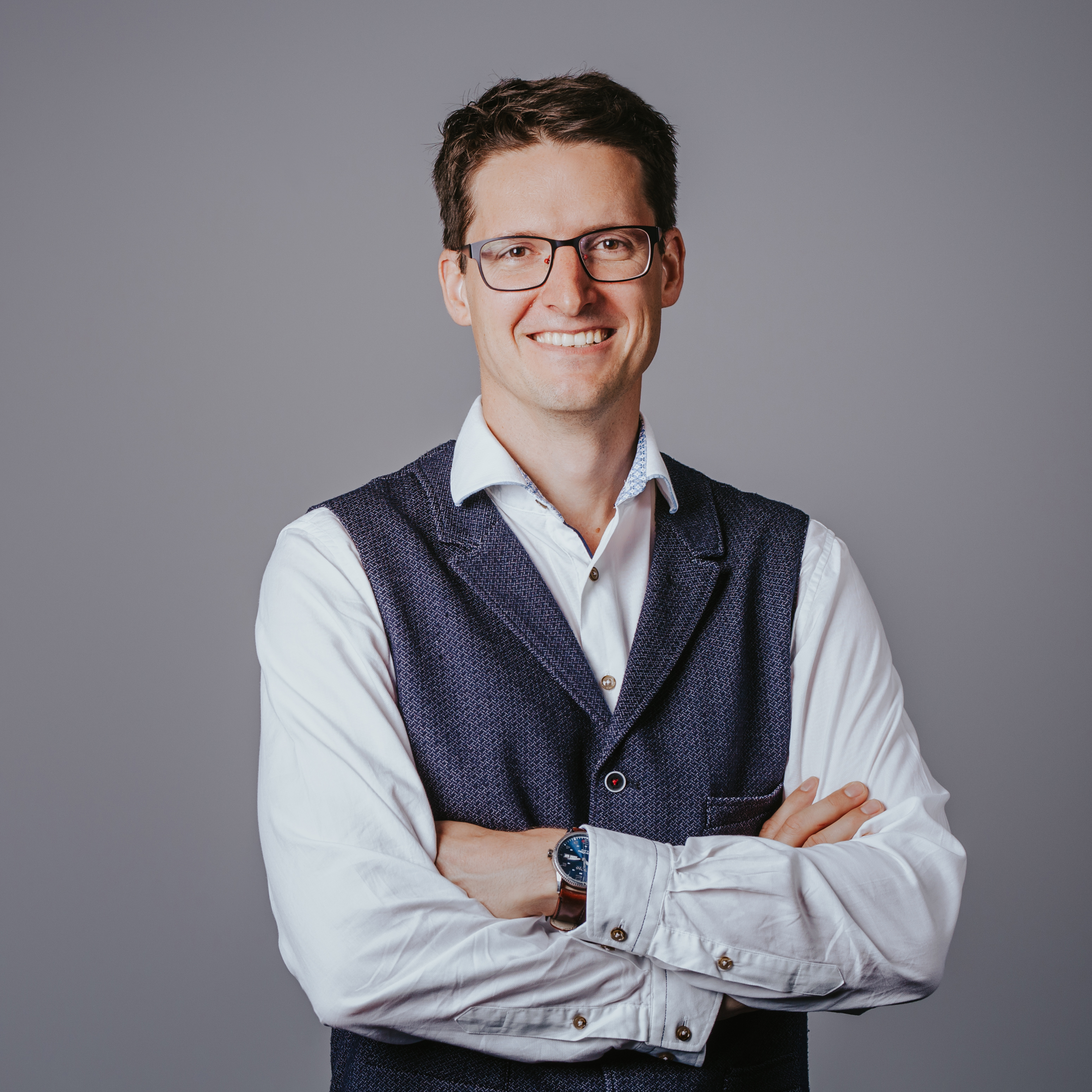 Rico Philipp
Director Supply Chain Integration
DMSA (Data Management Solutions for Analytics)
"Data is the currency of the future" – this is our honest belief and we do everything to make its value usable for Hapag-Lloyd. We are – together with our colleagues all around the world - on the journey to create a data driven company. This requires data literacy, technical expertise and a solid backbone of our data warehouse and data lake products.
We care for cross-functional analytics requirements, provide support and consulting as well as a good governed, reliable and performant cloud based data analytics landscape.
* We care about data.
* We move information.
* We deliver insights.
Web & Mobile team is working on so called Customer Channel – so suite of the applications which are being used by Hapag-Lloyd customers. Out products such as Navigator, Quick Quotes, Quality Promises, Schedule – are helping customers during day to day work and moving customer experience to the next level. For all our products, we're working on the Agile manner with use of Scrum framework and with modern technology stack: VueJS with Quasar, Java, Scala, Azure and AWS. We're product focused and for the product lifecycle we're using Lean UX and UX Researchers and Product Designers are closely collaborating with Developers and Product Owners, To make sure, that customer receives best in class solutions.

Our vision: We create the future shipping experience with our customers to simplify their business today.
Borys Wirkus – Director Web & Mobile
Borys has been working for IT since 2008. He started as an Implementation Specialist and continued his career as Software Engineer in renowned IT resourcing company. During first years he was working as an Software Engineer and studied Informatics and Econometry in University of Banking in Gdańsk. When working as a developer, he got interested into project management, agile and leadership and after 4 years as a developer, he started to work as a team leader and project manager in company which is a leader in digital identity and security. He was responsible for various projects and products but still stayed close with the technology.
Since then, for last 8 years he was working on different managing positions in 3 companies, always close to development and developers to make sure that he is close to the people and actual problems and challenges that development teams are working on day to day.
Personally: always interested in sports and proud father of 2 lovely daughters. Big fan of crossfit, fantasy literature and RPG computer games.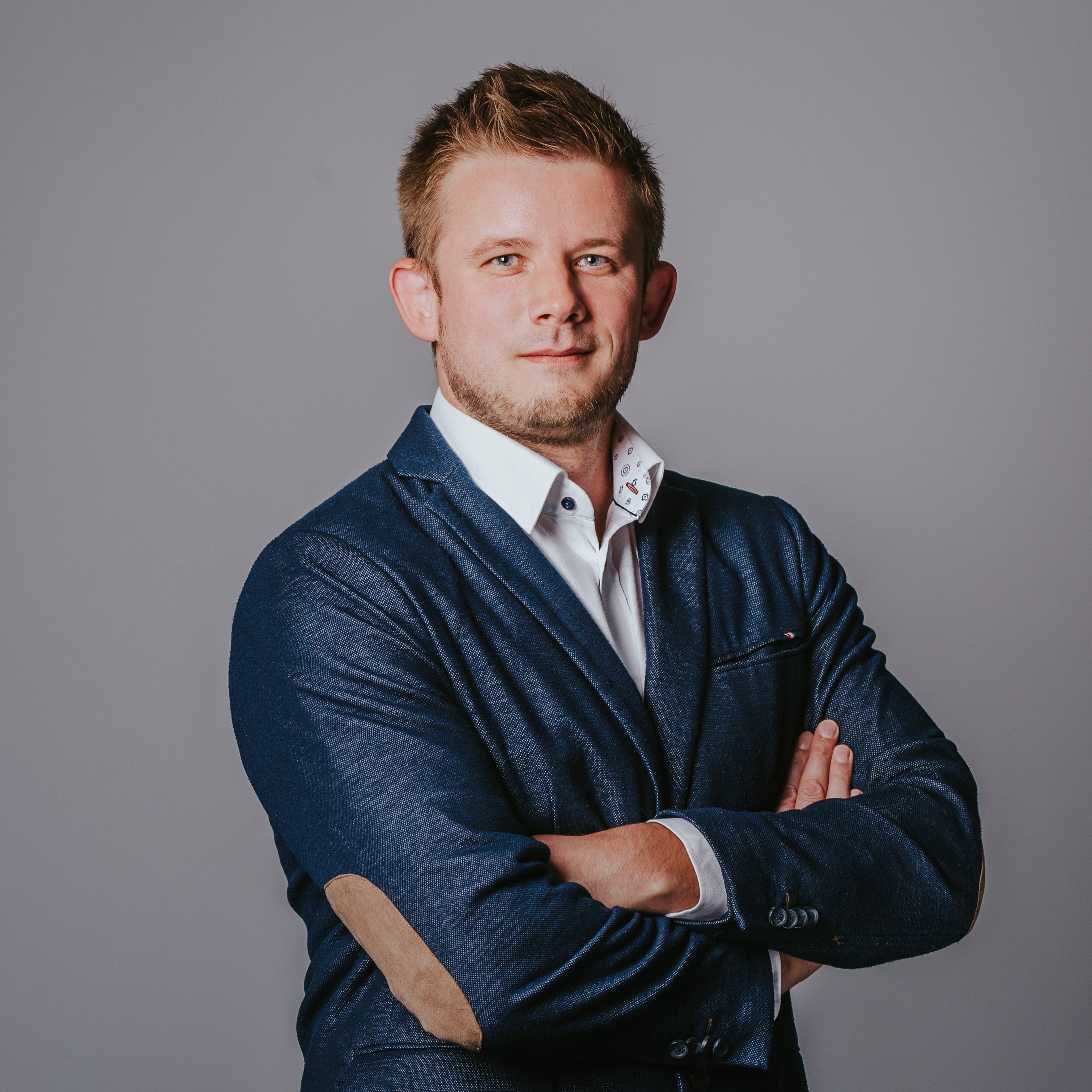 Borys Wirkus
Director Web & Mobile
CT (Complementary Technologies)
In Complementary Technologies we want to help our customers to conduct their business with the comfort of modern technology. Using emerging technologies like Artificial Intelligence, Machine Learning, Blockchain and IoT in combination with Agile and DevOps approach we participate in the mission to deliver unrivalled levels of reliability and service quality to our customers.
We take care of the healthy work-life balance, room for focus, creative innovation, getting things done, personal development, recreation and a relaxed, collaborative atmosphere. With us your ideas, personality and skills have the freedom to evolve and make a difference.
Paweł Zawadka – Director Complementary Technologies
Pawel has over 20 years of experience in a corporate environment, in agile and dynamically growing organizations. He had the opportunity to introduce new or changed organization structures and processes and to deliver IT solutions for large-scale multinational and multicultural organizations. Pawel has strong practical cross-functional experience in digital transformations involving management of IT and related areas. He is successful in supporting and coaching team members and leaders which is essential in the process of developing high-performing and self-organizing teams. Privately interested in photography and smart home solutions.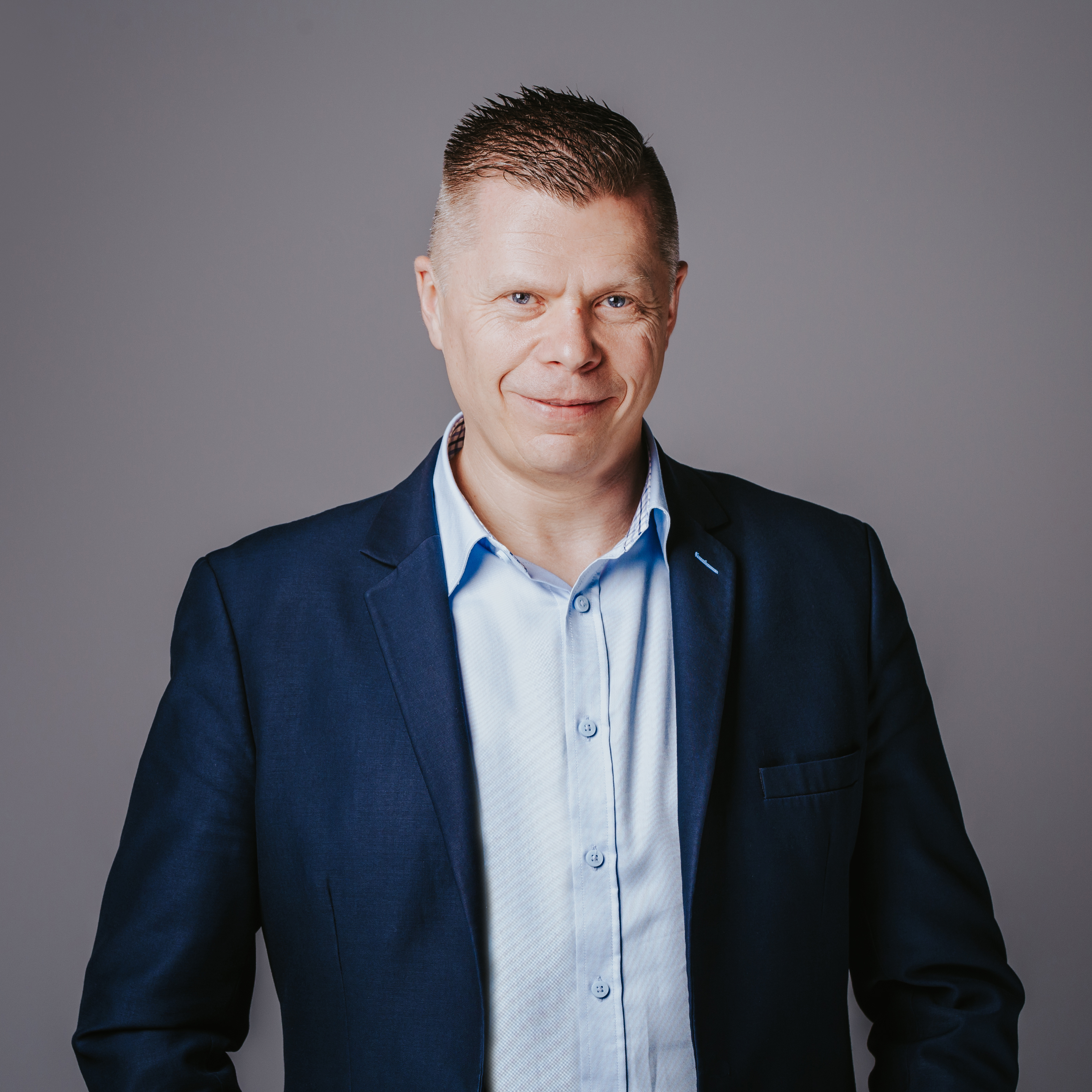 Paweł Zawadka
Director Complementary Technologies
Salesforce - Sales & Service Excellence
Salesforce connects Hapag-Lloyd's powerful IT systems with its global customers. With over 5000 global users, our Salesforce platform streamlines customer service communication and empowers Sales to unlock their full potential.
This exciting journey needs creative minds to drive it. Our team of Salesforce development and architecture experts will provide the driving force for future innovations. Whether it is working on an end-to-end sales integration, marketing solution, multi-channel chat support for our customers or the technical interfaces to our application landscape, you are the one that makes a difference!
Dangerous Goods Validation Department
The new centralized DG Validation team takes care for worldwide bookings of dangerous goods on Hapag-Lloyd vessels and on partner line vessels where Hapag-Lloyd containers are loaded.
DG Validation consists of checking booking data for legal compliance with all international, national, local and port regulations, as well as vessel and shipping line restrictions. The DG Coordinators are acting as connecting link between Customer Service (and the Customer's needs) and the Operational side to ensure smooth loading processes and information flow.
The DG Validation KC team streamlines DG processes and enhances the cooperation between the Regional DG departments. Continuously we are accumulating knowledge on Shipping and Dangerous Goods and make it available to the whole Hapag-Lloyd organization.
Together we are working hard to ensure the highest level of safety for the vessels and crews and everyone involved in the transport of dangerous goods.
@Dangerous goods
In this video it is explained how Dangerous Goods has evolved within the years at Hapag-Lloyd. 50 years ago Hapag-Lloyd was one of the first liner shipping companies to set up its own Dangerous Goods department. Today, Hapag-Lloyd carefully approves all declared dangerous goods shipments, checks the feasibility of shipping and carries out a thorough conformity check. Our experience, combined with that of experts around the world, makes Hapag-Lloyd one of the most reliable dangerous goods specialists for your cargo.
Michael Buechtmann - Director Dangerous Goods Validation at Knowledge Center
Michael Buechtmann and his team of Dangerous Goods (DG) experts takes care for worldwide DG bookings in Containers, checks the data for compliance with all international, local and port rules and regulations as well as for loading restrictions on Hapag-Lloyd vessels and those of all major shipping lines where our company co-loads containers.
The task requires huge experience in maritime and shipping knowledge, attention to detail and dedication to ensure the highest safety standards for vessels and crew, as well as for any people involved in the transport chain, property and the environment.
Educated as Logistics and Economics Engineer, Michael held various positions in Marine Insurance, Container Logistics and Shipping, for almost 20 years now with Hapag-Lloyd. He is married and proud father of 3 daughters. He like to read good books, listen to good music and ride and maintain his classic motorbikes. As sport, he likes canoeing and Dragon Boat paddling, one of the best team exercises!

Michael Buechtmann
Director Dangerous Goods Validation at Knowledge Center
Accounts Payable Department
In the Accounts Payables Team we are responsible for several accounting processes from the headquarter in Hamburg. In our project, the focus is not on the volume of postings, but on the quality. We have a clear task: to provide high quality services for our partners in Germany. Therefore we do not only post invoices, but we design, improve and stabilize the process.
The AP Project consists of two team – one in Poland and one in Germany. In the Knowledge Center in Gdansk are several accountants with different experiences in accountancy who speaks fluently German or English as in Hapag-Lloyd we believe in the power of diversity.
Mateusz Pawlowski – AP Team Leader
Mateusz is responsible for the Accounts Payables Team at Knowledge Center in Gdansk. He has been working in the Finance/AP Department for seven years. A big fan of projects. During his career he has participated in several transitions where he transferred accounting processes from Germany to Poland. Moreover, he implemented many improvements by using the Lean methodology and developed some robotics automation processes.
Privately, he is a father of two kids and a big fan of sports, especially soccer.
Mateusz Pawlowski
AP Team Leader
Business Administration Department
Adam Sikorski – Knowledge Center Site Lead
Adam has been working in business services / center of excellence environment for the last 16 years. Initially responsible for Customer Service and Sales activities over time grew to take over overall site leadership roles. He was responsible for setup and implementation of 4 centers – out of those 2 were greenfield operations. Involved in number of a projects that delivered process and cost efficiencies through continuous improvement, simplification & standardization. Privately husband and father of three great kids. In a free time, he is an amateur aquascaper as well as marathon/half-marathon runner.
He holds a Master's degree in industrial engineering from the Gdansk University of Technology.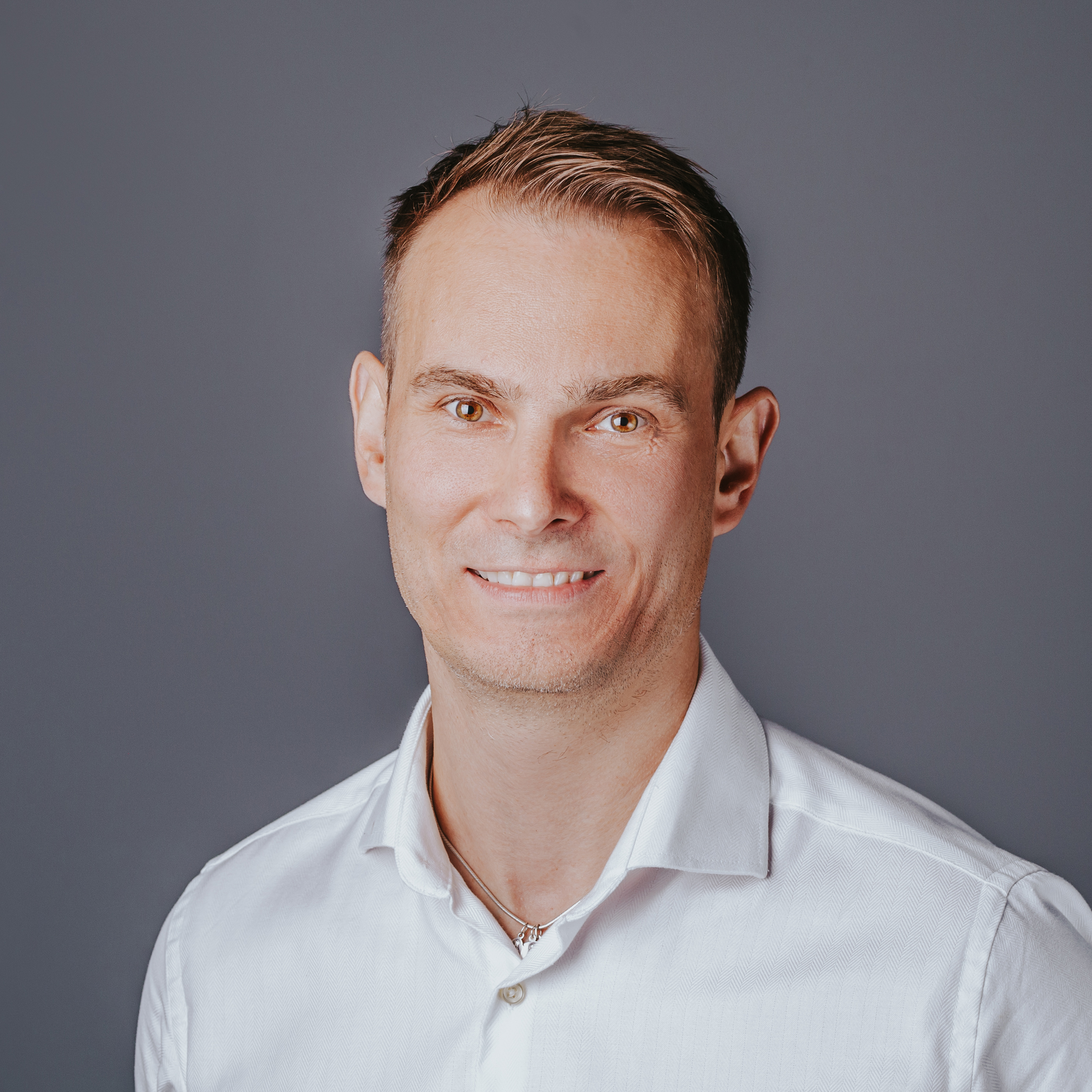 Adam Sikorski
Knowledge Center Site Lead
Katarzyna Wojtowicz – Office Coordinator
First company Kasia worked for was a language school. She started as Office Manager in one of the branches and become Corporate Courses and Marketing Manager after one year. She was responsible for organizing work of 30 teachers and coordinating work of others Office Managers. This job gave her opportunity to work with the international team but also to get first work experience in a very friendly, almost family environment.
In 2014, she was hired by Dutch IT company as Office Assistant in Facilities team. Again, she was working at the reception which always gives her a chance to support great number of employees, work with various partners and vendors, and to be the point of entry for many processes and projects. Her biggest challenge and the one she is the most proud of, was a project of the new office. She was actively involved in every stage (from the design, purchase of the furniture and equipment, to moving and celebrating new space). After the structural changes, she was mainly responsible for facilities and process of the office space certification.

Katarzyna Wojtowicz
Office Coordinator
Human Resources Department
Ewa Koruba – HR Business Partner
Ewa has over 15 years of professional experience in HR area including 10 years of experience in managing volume recruitment projects for the SSC/BPO sector. Experienced HRBP with demonstrated history of working in the services industry. Skilled in Talent Acquisition, Onboarding, Executive Search and HR policies. She graduated from Gdańsk University with Master's Degree in Law.
On 1st September 2019 she joined Hapag-Lloyd as the first employee in the Knowledge Center in Gdansk. She has a special interest in employer branding and savoir-vivre in business. Privately, she spends most of her time with her daughter making memories.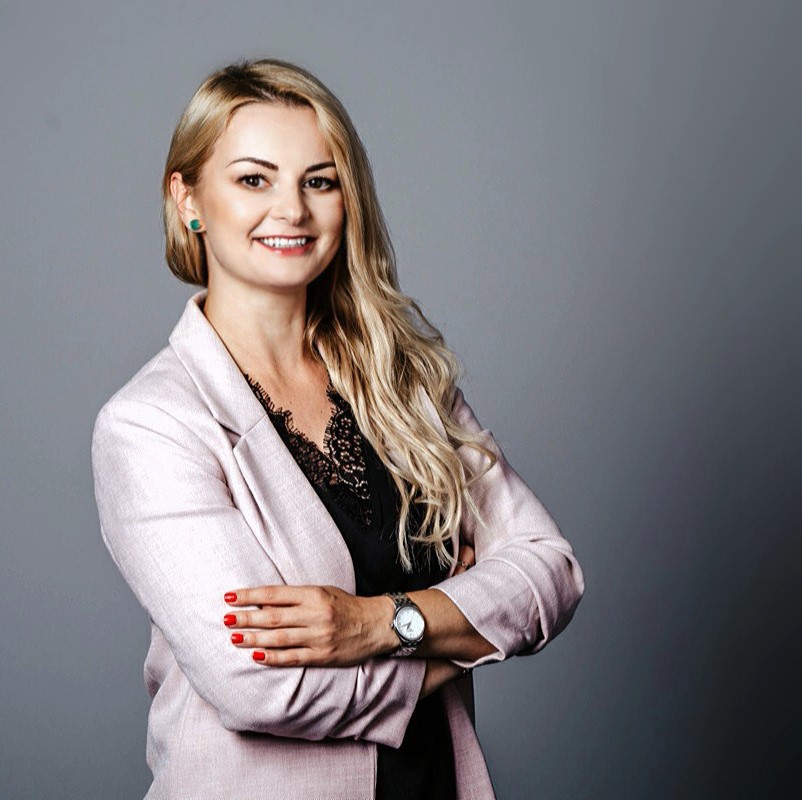 Ewa Koruba
HR Business Partner
Katarzyna Lenda-Krause - Senior Payroll & HR Admin Specialist
Kasia has been working in the TSL industry in various positions for the past 11 years. Her most recent experience was handling human resources, administrative and legal issues. She was responsible mainly for hard part of HR area. The most fascinating issues for her in a professional path were, apart from HR matters, the processes of continuous improvement.
This job gave her an opportunity to work with an international team and gain experience in the soft part of HR.
She hold Master's degree in Business Management from the Maritime University of Gdynia. She expanded her education with trainings in the HR area and postgraduate studies in Logistics and International Transport.
In her spare time, she enjoys spending time with her family and friends. Thanks to workouts, hiking in the woods, meditation and playing the djembe, her life is fuller and happier.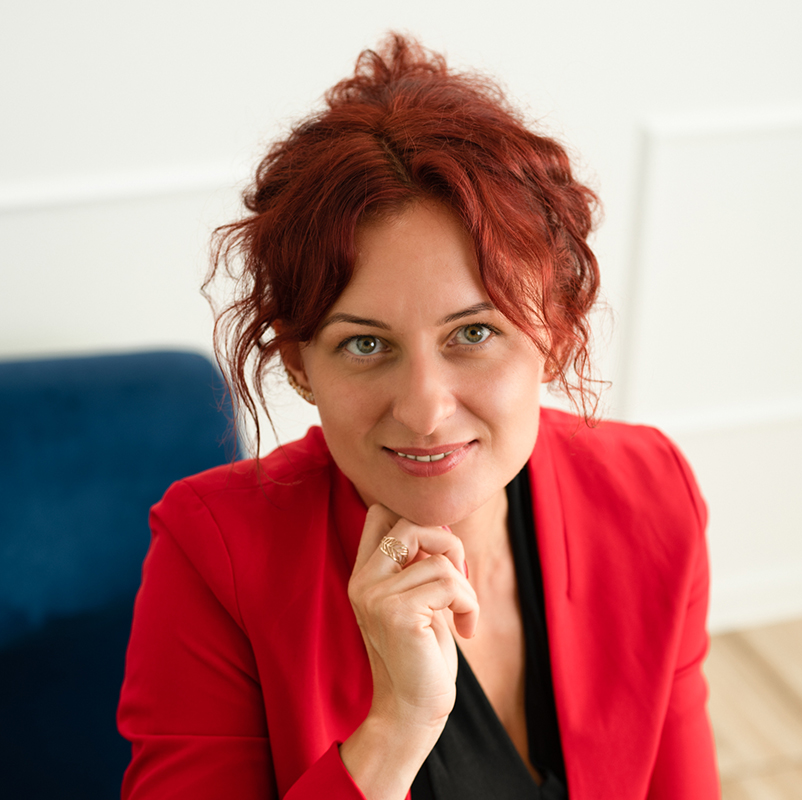 Katarzyna Lenda-Krause
Senior Payroll & HR Admin Specialist
Patrycja Bogucka
Patrycja has started her experience with Human Resources when she joined Hapag-Lloyd Knowledge Center Team. On a daily basis she takes care of employer branding activities, supports onboarding and event organization. She also maintains employee documentation and continuously tries to improve HR processes.
She holds a master degree at physiotherapy and her responsibility is to take care of sports teams and traveler's corner. Privately, she sings in Gdansk University Choir and enjoys bike travels.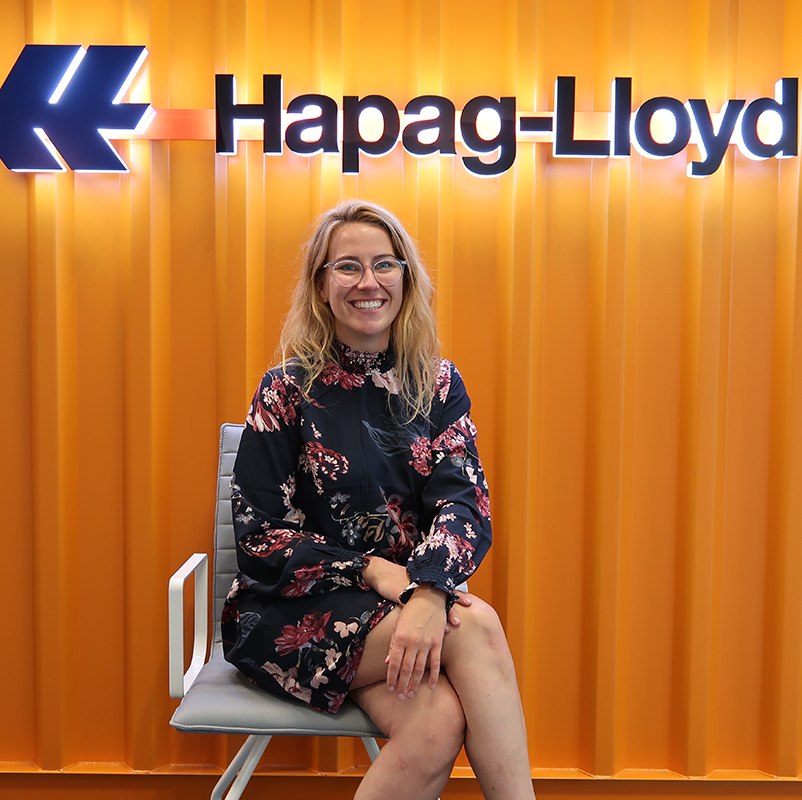 Patrycja Bogucka
Junior HR Admin
Take a look at our office
Hapag-Lloyd's office is situated in Neon building which is the newest part of ultra-modern Alchemia complex. It is located in the city center, close to public transport and with convenient access to retail services. The place is equipped with cycling-friendly facilities containing separate changing rooms, lockers and showers.
Knowledge Center's office space is positioned on the 7th floor, has 2765 m2 and is laid out in an H-letter shape. With 15 conference/meeting rooms, one grand kitchen, four pantries, acoustic booths, recreation and collaboration zones you can be sure of a homely and at ease feeling. Having in mind your health and well-being, the office is equipped with regulated desks, chairs and lights. From your workspace you can enjoy amazing view of beautiful tricity landscape.